Your top FAQs, addressed.
Discover answers to the most common questions in our carefully curated FAQ section.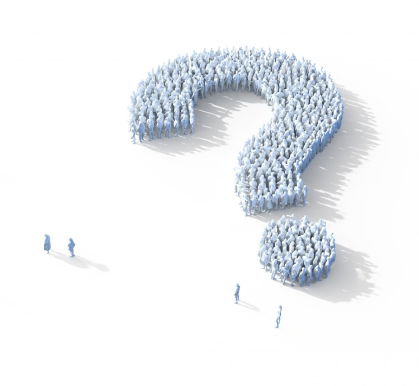 Explore common queries that new users often have about Unduit's platform, services, and how we can help you streamline your IT asset lifecycle management for globally distributed teams. 
Is there a minimum number of devices required to use Unduit's services?

No, there is no minimum requirement. Unduit caters to businesses of all sizes, from small startups to large enterprises.
What type of devices can be managed using Unduit?

Unduit supports a wide range of devices, including laptops, desktops, tablets, and smartphones, across various operating systems.
How does Unduit ensure data security during the IT asset disposition process?

Unduit employs certified data erasure methods to securely wipe data from retired devices. This process ensures complete data security and compliance with industry standards.
Can I integrate Unduit with our existing IT management tools?

Yes, Unduit offers seamless integrations with various IT management and ticketing systems, allowing for a streamlined and efficient workflow.
What reporting and analytics capabilities does Unduit offer?

Unduit provides comprehensive reporting and analytics features, allowing you to gain valuable insights into your IT asset lifecycle management, compliance, and cost optimization.
Does Unduit offer support for remote or distributed workforces?

Absolutely. Unduit specializes in managing IT assets for remote employees, offering solutions for device provisioning, maintenance, and recovery regardless of location.
What industries can benefit from Unduit's services?

Unduit's solutions are adaptable and cater to a wide range of industries including healthcare, education, finance, manufacturing, retail, and more.
How does Unduit handle device retirement and disposal?

Unduit ensures responsible disposal through certified data erasure and environmentally friendly recycling practices. We also offer options for buyback and asset redistribution.
How does Unduit work?

Unduit simplifies IT asset lifecycle management. After discussing your requirements, you can sign up and start using our platform. We handle device retrieval and offer services like data erasure, storage, buyback, and redeployment options.
How much do Unduit's services cost?

We operate on a freemium model, allowing users to get started for free. As you scale, pricing is determined based on your specific requirements and the number of devices involved. For accurate pricing, please contact us with more details.
Do I have to change my existing operations to use Unduit's services?

No, you don't have to change your current processes. Unduit is flexible and can adapt to your existing system for optimization. We also offer more customized solutions, which you can learn more about by booking a free demo.
Customer Support and Platform FAQs
Access answers to support-related questions and find solutions to common issues. 
I received an onboarding email. What's the next step?

Congratulations! You've been invited to the Unduit platform by your company. Complete the sign-up process using your company email to access your personalized interface.
How often is the Unduit platform updated?

We regularly update our platform to enhance performance and introduce new features. You can stay up-to-date by ensuring your browser has the latest version and following our release notes for any significant updates.
How secure is the Unduit platform for managing sensitive IT assets?

Security is our top priority. Unduit employs robust encryption and follows industry best practices to safeguard your sensitive IT data. We comply with relevant regulations to ensure a secure and compliant environment. You can read more about our commitment to security and compliance here.
Can I customize workflows in the Unduit platform to align with our company processes?

Absolutely! Our platform is designed to be flexible. You can customize workflows to match your company's unique processes. Everything from integration with another platform to installation of an app on our platform.
How can I track the status of IT assets in the Unduit platform?

The platform offers real-time tracking of your IT assets. Utilize our intuitive apps to monitor the status, location, and other relevant information for all company assets.
What do I do if I accidentally deleted important data in the Unduit platform?

Don't worry. We understand accidents happen. Contact our support team immediately at [email protected], and we'll assist you in recovering or restoring any critical data.
This list of FAQs will continue to be updated over time, if you have a question that is not answered here, shoot us an email at [email protected].

Can't find what you're looking for? Please start a conversation with us to get answers instantly.